I have been shopping online on Lazada for a few years now and honestly, I have seen myself buying from Shopee quite recently.
I have had no issues on both platform, specially with Lazada's easy return process; though when it comes to site usability I seem to prefer Shopee's way – but it seems Lazada is taking note and it has now replicated some of Shopee's features like In-cart payment selection, Shopee Mall (Laz Mall), chat feature, separate shipping pricing, etc..
Shopee is recently touting it 'Lowest Price Guarantee' on its Gadget Zone so let's try to check some items on that page and compare it between these two giant ecommerce platforms.
Vivo – LazMall
Take for example this listing of the Vivo V9 on Lazada. This was taken on the official Vivo LazMall page. The Vivo V9 is priced at 14,999 Philippine Peso.
Vivo - Shopee Mall
Now we check the same official Vivo Shopee Mall page.
In case you can't see the price, it's also the same 14,999 Philippine Pesos. Wait? I thought Shopee would have the lowest price?
If you check their Gadget Zone page and apply the code GADGETZONE10, you'll get the adjusted price of only 13,499 for the same phone. That is less 1,500 pesos or 10% off that could go to buying your phone case or other accessories. But remember to checkout using their Shopee App on Android and iOS – or the code won't work at all. On top of that, you'll also be eligible for free shipping.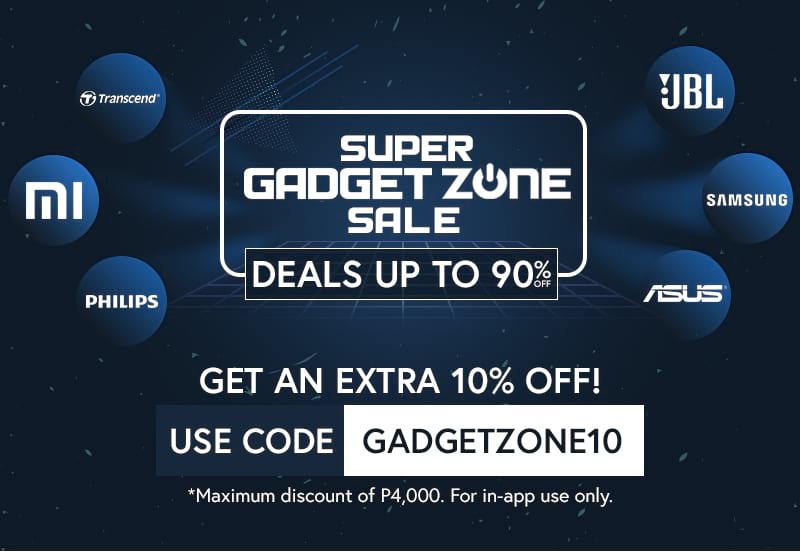 So it seems that Shopee's lowest price guarantee on their GadgetZone deal page is really true. If you check official sales price from official sales store fronts of top brand you'll definitely get more bang on your buck on Shopee with their 10% off code.
Still I would advise checking out prices from 3rd party sellers/merchants just to be sure you're getting a good deal and best price all around.
I just wish that these ecommerce platforms don't always have exclusive in-app codes that only work on their specific apps excluding desktop users. I buy stuff using my desktop browser most of the time and don't want to switch between devices just to apply a code. I know you want to target mobile users, but a sale is a sale regardless right? Maybe have desktop-exclusive codes too :)